Abu Dhabi Real Estate on the Rise
14 December, 2022 | By MEHAK SRIVASTAVA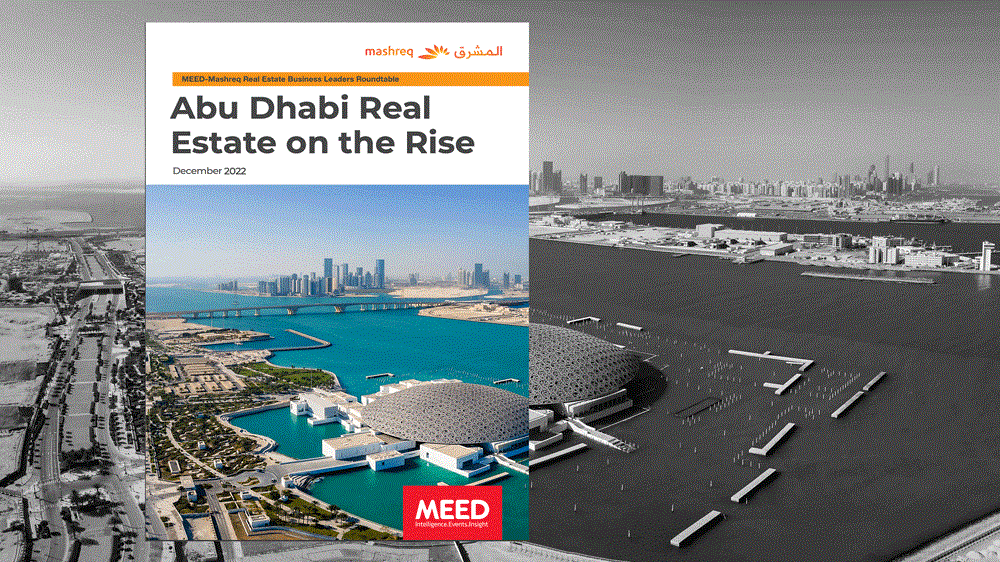 Abu Dhabi has put the foundation in place to become a global hub for real estate investments
Abu Dhabi has embarked on an ambitious programme to attract private and foreign investment into the emirate, and to diversify its traditionally oil-focused economy.
At the heart of the Abu Dhabi vision is the objective of increasing the volume of people, companies and investment coming into the emirate through the strategic development of key industries including tourism, hospitality, leisure, advanced manufacturing, technology, and logistics.
But while oil and real estate prices are recovering strongly, the spectre of inflation, logistics bottlenecks, and skills shortages are casting a shadow over the post-Covid recovery.
What is the outlook for real estate investment in Abu Dhabi? What are the significant trends shaping the property market? And how should developers, investors and suppliers prepare for the next phase of development in the UAE?
On 28 September, MEED and Mashreq Bank hosted an exclusive closed-door session to better understand the outlook for real estate development and investor appetite in Abu Dhabi.
This report summarises the meeting findings where senior industry experts discussed themes including the need to promote Abu Dhabi's successes on an international scale; leveraging environmental, social and governance (ESG) principles to scale the sector to new heights; and why the industry must aim to balance supply and demand if it is to maintain its robust growth trajectory.
Equally relevant is the impetus to keep building on Abu Dhabi's status of community living, prioritising the needs of residents above all else.

14 December, 2022 | .By MEHAK SRIVASTAVA