Abu Dhabi looks to new contracting model for major projects
09 October, 2018 | By MEED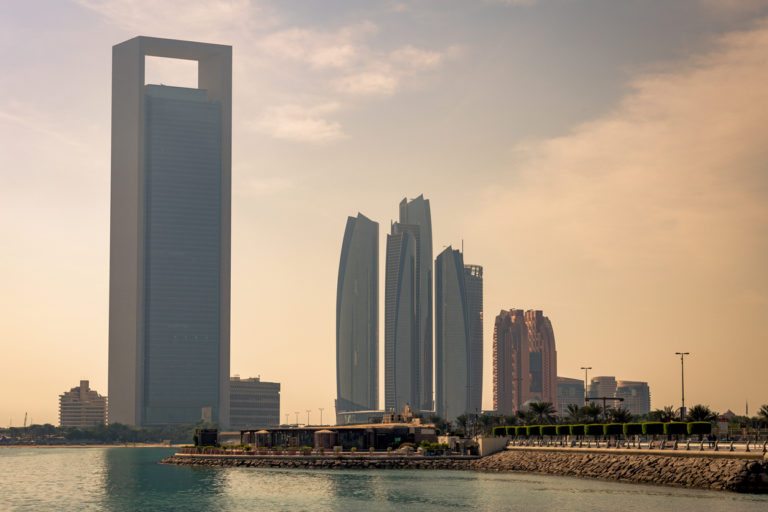 New strategy has been deployed for the development of the Belbazem oil field
Abu Dhabi has started using a new strategy for dealing with contractors, as it looks to save money and time on a raft of major new oil and gas projects planned over the next few years.
The strategy involves integrating the design and construction process. Beginning with the planned $1bn development of the offshore Belbazem oil field, Abu Dhabi National Oil Company (Adnoc) will ask contractors to compete in designing new facilities. The winning bidder will then carry out the engineering, procurement and construction (EPC) phase.
Belbazem is operated by Al-Yasat Petroleum Operations Company, a joint venture of Adnoc and China National Petroleum Corporation. The company aims to produce 45,000 barrels a day (b/d) of oil, along with 27 million cubic feet a day (cf/d) of gas by 2023 from the field, which lies about 120 kilometres to the northwest of Abu Dhabi in the Gulf. Output will be transported by pipeline to processing facilities at Zirku island.
Three shortlisted contractors will work on the front-end engineering and design (feed), with a final design and contractor selected by Adnoc to proceed to the EPC phase. "The two losing bidders will be paid a fee, although this is unlikely to cover their full costs," a source said.
Adnoc confirmed the Belbazem tender, saying it had adopted an innovative "design competition" approach to this project.
The new strategy is expected to be deployed on a number of major new schemes next year, potentially saving millions of dollars by reducing the number of man-hours lost between the design and engineering phases of projects.
"There are major projects coming, for the Dalma, Hail, Ghasha and Umm Shaif fields," another source said. "It's likely all of these will follow a similar pattern, integrating the feed and EPC stages."
Adnoc is expected to seek expressions of interest from contractors, and begin prequalifying for the projects from the third quarter of next year.
Integrated approach
Another example of Adnoc's new line of thinking for major projects is the Hail and Ghasha sour gas development feed project. "Since awards were made in January 2018, Adnoc has been implementing, for the first time, an integrated project delivery (IPD) approach," a spokesman for the company said.
"This is reducing the project's development schedule and cost by integrating and involving all relevant stakeholders – such as potential EPC bidders, major manufacturers and governmental bodies, who are critical to improve design quality, identify uncertainties and enhance the precision of required engineering jobs."
Abu Dhabi is also expected to use the strategy in future downstream projects, which will form an increasingly large portion of the emirate's projects as it seeks to expand its refining and petrochemicals footprint. In May, Adnoc unveiled a plan to build a new $45bn integrated refining, petrochemicals and conversion complex at Ruwais. Since then, it has been in discussions with international companies to partner on the mega-complex.
Abdulaziz al-Hajri, the company's downstream director, told MEED in September that Adnoc was working closely with contractors bidding on its projects to figure out new ways to save costs.
"We are asking our bidders to come forward and give ideas," he said. "This is what they do every day, so we are opening up to listen to them for ideas during the feed. Our process is not as rigid as it was in the past, and it has saved us a lot of money."
The new approach has a clear appeal to clients, who can reduce their costs and receive a range of design options to choose from. But it is less appealing to the contractor community who will now have to allocate considerably more resources to competing for work.
"It gets the feed done at a fraction of the cost," said a source. "The losing feed bidders will get a fee, but will not be able to recover their costs, so there is a risk for the contractor."
"The theory is good, but clients don't usually make timely decisions and thereby risk losing the advantage they should have gained," another contractor source said. "The feed/EPC strategy requires a strong project management team from the client and most likely will involve a PMC [project management consultant] to provide the necessary support. I would like to see a large project proceed on this basis."
09 October, 2018 | .By MEED