A Wynn-Wynn situation: Ras al-Khaimah real estate growth spurred by multi-billion-dollar deals
08 December, 2022 | By Alina.apostu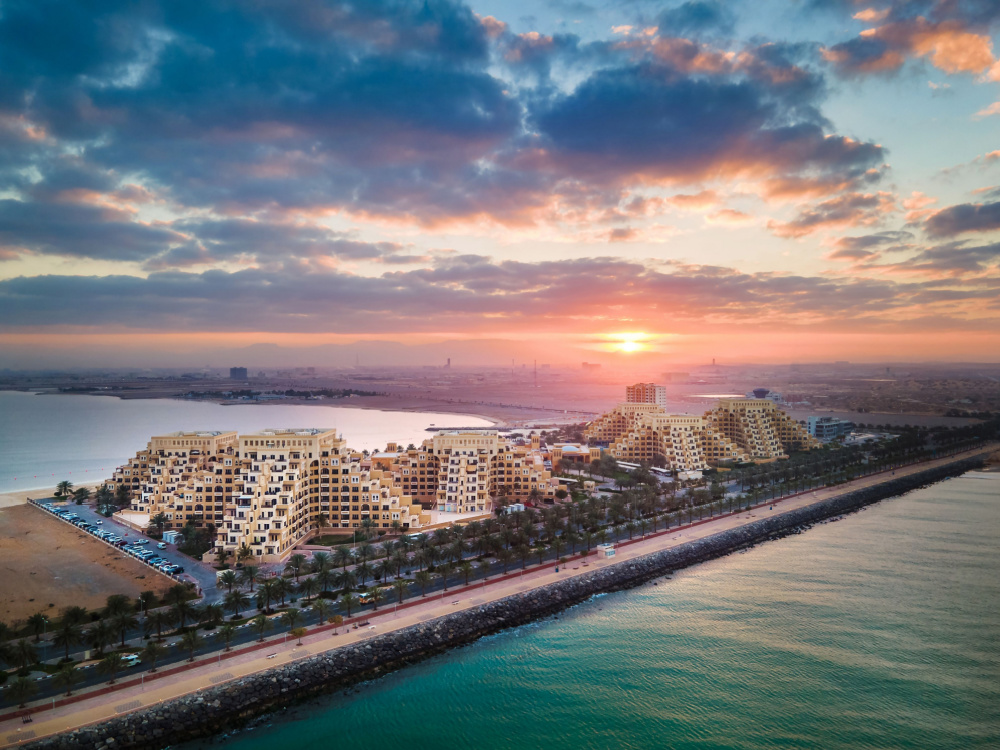 Transactional data and large-scale investments including the Wynn Resort indicate strong appetite for Ras al-Khaimah's 'nature and community living' promise
· Ras al-Khaimah real estate is enjoying a period of robust growth on the back of supporting infrastructure, complementary policies, and a diversified economy
· More than AED4bn worth of land and property transactions were recorded in H1 2022, a 45 per cent year-on-year increase
· High-profile investments by firms such as Wynn Resorts, Aldar Properties, Dubai Investments and Abu Dhabi National Hotels mark a new phase of development
· The 'nature emirate' is steadily bulking up its tourism and hospitality segments
· Sustainability is the centrepiece of the emirate's long-term tourism strategy
Ras al-Khaimah's land and properties sector recorded a 45 per cent rise in transactions to AED4bn in the first half of 2022 compared to the same period last year, on the back of multi-billion-dollar investment deals, including the Wynn integrated resort on Al-Marjan island.
According to the data from Ras al-Khaimah Municipality, the demand for commercial units, commercial, residential lands and touristic lands increased sharply in H1 2022, indicating a growing appetite for commercial real estate activity in the emirate.
Running parallel to this growth is a rise in large-scale investments by local and international hospitality players, first marked by US-based Wynn Resorts' announcement of its plans to build a multi-billion-dollar integrated resort in the emirate in January 2022, which coincided with Ras al-Khaimah Tourism Development Authority's (Raktda) introduction of a gaming regulation department.
In the months succeeding, a series of strategic hospitality and retail assets acquisitions were made by Abu Dhabi's Aldar Properties, including the Rixos Bab Al Bahr hotel, Al Hamra Mall and Doubletree by Hilton Resort & Spa Marjan Island.
More recently, listed firms Abu Dhabi National Hotels and Dubai Investments have made separate announcements detailing AED1bn worth of resort and residential projects on Al-Marjan.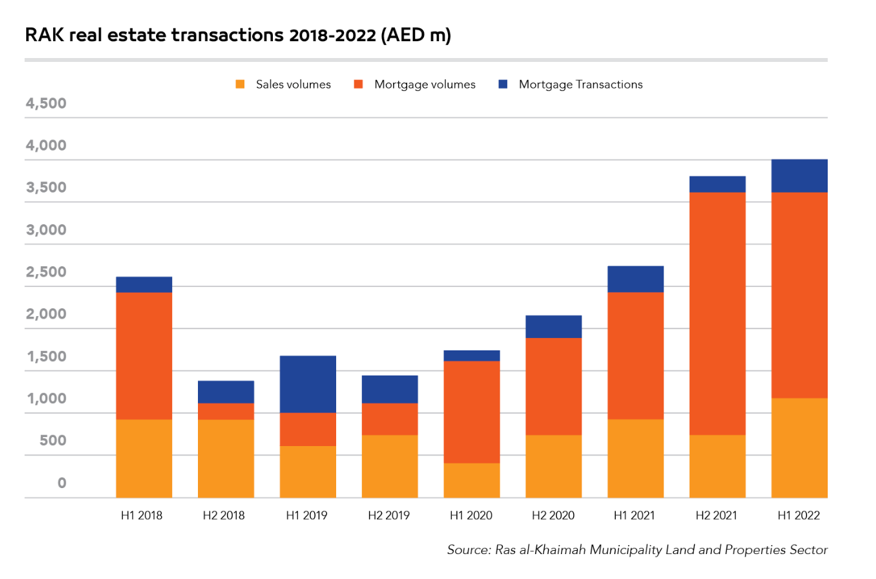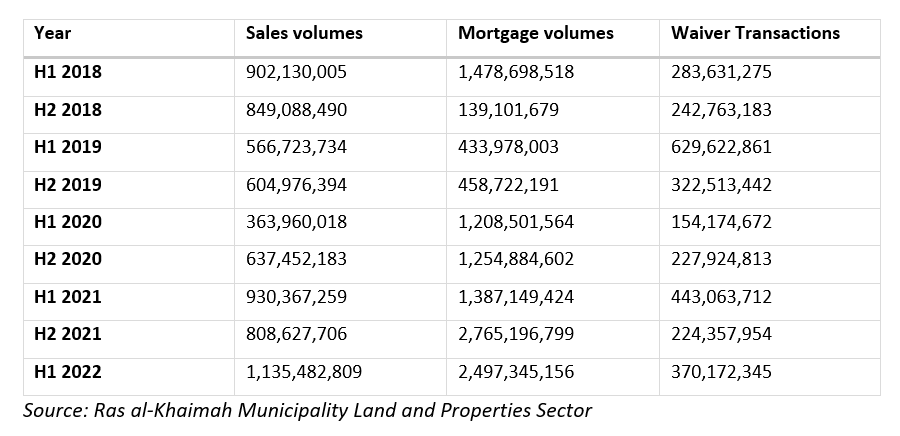 These deals indicate the crucial role the emirate's tourism and leisure sector is set to play on a regional and international level, according to Cyril Lincoln, executive vice president, global head of real estate finance and advisory at Mashreq Bank.
"The real estate and tourism market in Ras al-Khaimah is going from strength to strength owing to a combination of a number of factors, including supporting infrastructure and regulations, and its robust, diversified economy," says Lincoln.
"The numbers are telling of a healthy property market. But even more exciting is that regional and international investors are beginning to sit up and take notice of the investment opportunities out in Ras al-Khaimah – and many have already made a move."
"A lot of this is happening because of steps taken in recent years, pre- and post-pandemic. Ras al-Khaimah is shaping its real estate landscape slowly but steadily by locking the fundamentals in place," adds Lincoln.
The banker adds that the low base effect of real estate in the emirate makes the growing scale of transactions look even more impactful. Working in the emirate's benefit is its relatively smaller geographical size, which allows authorities to control more of the activity on the ground and readapt as required.
Over the years, synergistic efforts between the real estate and tourism sectors have seen the emirate carve out a unique value proposition in the UAE – a destination located less than an hour away from one of the world's most significant business hubs but also as a viable option for business and inward investment.
"I fully expect the growth in Ras al-Khaimah to explode in the coming years, given that it is learning and adapting best practices from its neighbours, including Dubai and Abu Dhabi," says Lincoln. "Financiers are closely watching the market and are keen to support this exciting new phase."
08 December, 2022 | .By Alina.apostu